Team Will Hero Aimee Dickey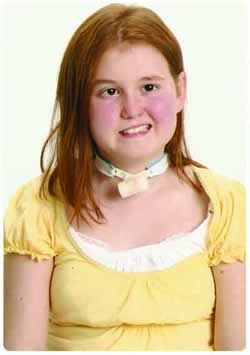 Aimee Dickey
Born on July 22, 1996
Cancer diagnosis: Diffused Intrinsic Pontine Glioma (DIPG) inoperable brainstem glioma diagnosed on September 27, 2007. DIPG is the rarest and deadliest of all brain tumors in children. Life span after Diagnosis is six to twelve months.
Aimee's current health status: Deceased
Support Site:
www.caringbridge.org/visit/aimeedickey
Secondary Support Site:
www.aimeesarmy.com
Favorite Color: Blue and Green
Favorite Food: Chicken
Favorite Book: All Books
Favorite Movie: Annie
Favorite Sport: Cheerleading and Go-Kart Racing
Favorite Animal: Rabbit
Favorite Game: Taboo
A Fun Fact about Aimee: Aimee loved to read and write stories.
Favorite Quote: "A ribbon is just a ribbon without a face, add pig-tails and a baseball cap and it becomes a child." Aimee Dickey, forever 12
Aimee's favorite things: Swimming,Dance, Cheer, Go-Kart Racing, Reading, Writing. Most of all she loved spending time with her family and playing with her bunny.