Team Will Hero Kenji Kawaguchi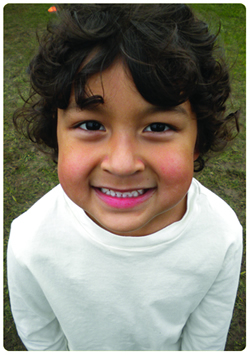 Kenji Kawaguchi
Born on February 14, 2003
Cancer diagnosis: Diagnosed with Neuroblastoma in April of 2008.
Kenji's current health status: Deceased
Support Site:
www.caringbridge.org/visit/kenjikawaguchi
Favorite Color: Red
Favorite Food: Grapes
Favorite Book: Wacky Wednesday
Favorite Movie: Charlie Brown
Favorite Sport: Basketball
Favorite Animal: Turtle
Favorite Game: Wii
Favorite Song: 'Go Kenji' from Songs of Love
A Fun Fact about Kenji: I'm really good at playing Star Wars on the Wii.
If Kenji had a Super Power, it would be: I would control the wind.
Kenji's favorite things: I like to trade Pokemon cards.