Team Will Hero Jillian Sharp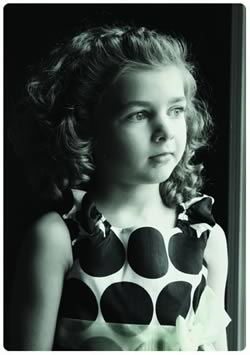 Jillian Sharp
Born on July 6, 2003
Cancer diagnosis: Jillian was diagnosed with Stage IV Wilms Tumor on October 11, 2007 at four years of age. We visited a developmental pediatrician for speech concerns and walked away with a cancer diagnosis. She received nine months of chemotherapy and radiation and was declared no evidence of disease in July, 2008. During Jillian's treatment, she kept a positive attitude and always had a smile on her face. Each day we have with our beautiful daughter is a gift that we will never take for granted!! She is our hero as well as all the kids battling this horrible disease.
Jillian's current health status: Remission
Support Site:
www.carepages.com/carepages/JillianSharp
Favorite Color: Pink
Favorite Food: Chicken Nuggets
Favorite Book: Pinkalicious
Favorite Movie: Alice in Wonderland
Favorite Sport: Softball
Favorite Animal: Dog
Favorite Game: Hide and Seek
Favorite Song: All Hannah Montana songs
A Fun Fact about Jillian: I am very silly and love to have fun.
If Jillian had a Super Power, it would be: To save the world from villains.
Jillian's favorite things: I like to play Barbies and play with my friends at recess.