Team Will Hero Maggie Jernas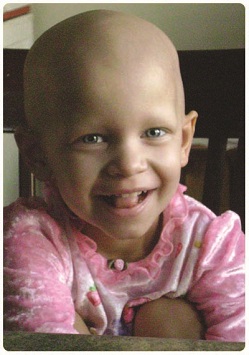 Maggie Jernas
Born on November 30, 2005
Cancer diagnosis: Maggie was diagnosed on Feb 17 2009 with Stage 4 Neuroblastoma
Maggie's current health status: Cancer Free!
Support Site:
www.caringbridge.org/visit/maggiejernas
Favorite Color: Pink and purple
Favorite Food: Cinnamon Rolls and Broccoli
Favorite Book: Bible Books
Favorite Movie: Cinderella
Favorite Animal: Kitties
Favorite Game: Pretty Pretty Princess
Favorite Song: Joy to the World
A Fun Fact about Maggie: Maggie loves playing games of all types and dress up. She is very nurturing and caring about others.
Maggie's favorite things: Loves to dress up as a Princess and go to a ball!