Team Will Hero Maddie Huebner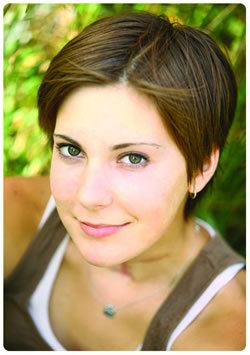 Maddie Huebner
Born on July 26, 1991
Cancer diagnosis: On July 27, 2006 Maddie was diagnosed with Neuroendocrine Carcinoma in the base of the tongue metastasized to surrounding lymph nodes.
Maddie's current health status: Almost three years out of treatment.
Support Site:
www.caringbridge.org/visit/maddiehuebner
Favorite Color: Lime Green
Favorite Food: Mom's desserts
Favorite Book: Perks of Being a Wallflower
Favorite Movie: RENT
Favorite Sport: Cycling and Horseback Riding
Favorite Animal: Horse
Favorite Game: Catch Phrase
Favorite Song: 'Brand New Colony' by The Postal Service
A Fun Fact about Maddie: While watching American Idol during treatment, I discovered that you can fit 6 people into a hospital bed.
If Maddie had a Super Power, it would be: I wish I could freeze time like in the movie 'Click'.
Maddie's favorite things: Hiking, cycling, camping, crocheting hats, playing board games at the local diner.