Team Will Hero Cassidy Sidhu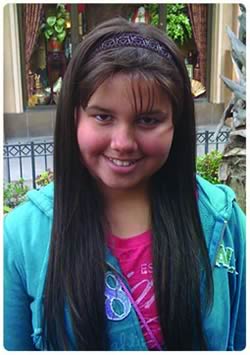 Cassidy Sidhu
Born on June 2, 1998
Cancer diagnosis: Cassidy was diagnosed with a Glioblastoma on January 20, 2010.
Cassidy's current health status: Still in treatment and doing well.
Support Site:
www.caringbridge.org/visit/cassidysidhu
Favorite Color: Purple
Favorite Food: Tuna sandwiches
Favorite Book: Where the Red Fern Goes
Favorite Movie: Flicka
Favorite Sport: Horseback riding and softball
Favorite Animal: Horses
Favorite Game: Herd Your Horses
Favorite Song: Cowboy Cassanova
A Fun Fact about Cassidy: I love painting my nails and putting different designs on them.
If Cassidy had a Super Power, it would be: I would love to fly!
Cassidy's favorite things: Horseback riding, playing softball, painting my nails, and texting my friends.