Team Will Hero Isaac Greenly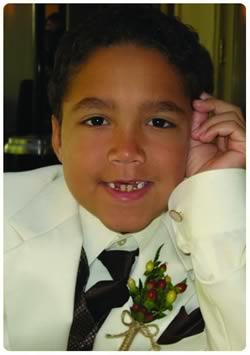 Isaac Greenly
Born on February 18, 2003
Cancer diagnosis: Isaac was diagnosed with Acute Lymphoblastic Leukemia (ALL) on October 9, 2006 at the young age of 3. He completed 3 1/2 years of treatment and is doing well.
Isaac's current health status: In Remission!
Favorite Color: Red
Favorite Food: Hamburgers
Favorite Book: Are You My Mother?
Favorite Movie: Iron Man 2
Favorite Sport: Basketball
Favorite Animal: Dog
Favorite Game: Transformers
A Fun Fact about Isaac: I like to play video games.
If Isaac had a Super Power, it would be: I would like to fly.
Isaac's favorite things: I like art and video games.