Team Will Hero Jack DeYoung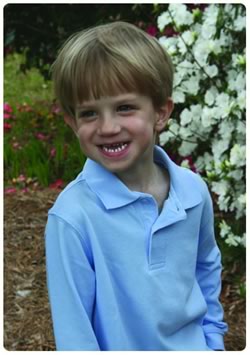 Jack DeYoung
Born on September 1, 2006
Cancer diagnosis: Jack has Supratentorial Anaplastic Ependymoma discovered April 9, 2010 Surgery was done to remove it, however they did not remove all of it. He starts radiation and chemo soon.
Jack's current health status: In treatment
Support Site:
www.caringbridge.org/visit/jackdeyoung
Jack's favorite things: Jack LOVES Thomas the Tank Engine and Mickey Mouse Clubhouse.