Team Will Hero Santos Arreola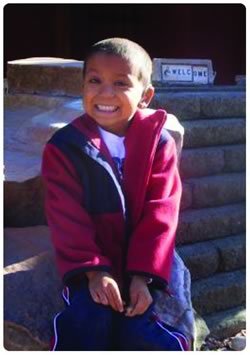 Santos Arreola
Born on June 25, 2003
Cancer diagnosis: Diagnosed with Medulloblastoma a brain tumor just weeks before his fourth birthday, June 14, 2007.
Santos's current health status: Deceased
Support Site:
www.caringbridge.org/visit/santosarreola
Favorite Color: Blue
Favorite Food: Pizza
Favorite Movie: The Sandlot
Favorite Sport: Baseball
Favorite Animal: Dogs
A Fun Fact about Santos: Santos always wants to play. There is no down time for him.
Santos's favorite things: Santos love board games, card games and playing on the Wii.