Team Will Hero Madison Wallers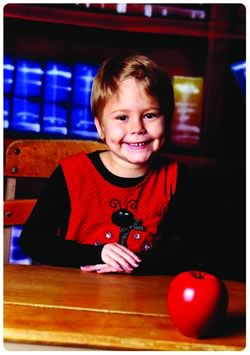 Madison Wallers
Born on July 7, 2004
Cancer diagnosis: Diagnosed with Acute Lymphoblastic Leukemia (ALL) on April 17, 2008
Madison's current health status: Doing well. Almost in remission--we hope!
Favorite Color: Pink and Blue
Favorite Food: Tacos
Favorite Book: All Dr. Seuess Books
Favorite Movie: Cars, The Bee Movie
Favorite Sport: Gymnastics, Swimming
Favorite Animal: Cats
Favorite Song: Love Story by Taylor Swift
A Fun Fact about Madison: I love to stand on my head.
If Madison had a Super Power, it would be: I would like to be able to fly wherever I go.
Madison's favorite things: I love to swim. I wish I could swim everyday, all day long. I also love to run, jump and swing on the swings at the park.