Team Will Hero William Klopper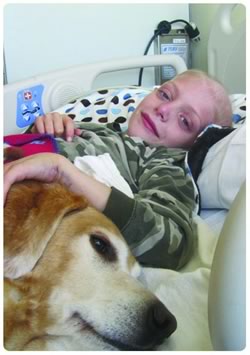 William Klopper
Born on June 22, 2002
Cancer diagnosis: A patient in the same hospital where he was born, Children's Center at Sutter Medical Center in Sacramento, William was diagnosed with cancer on April 1, and on April 4 we learned he has Desmoplastic Small round Cell Tumor. A very rare cancer. After spending 53 days in the hospital William was discharged on May 19, and on May 26 once again went in for another round of chemo.
William's current health status: Deceased
Support Site:
www.caringbridge.org/visit/williamklopper
Favorite Color: Green
Favorite Food: Kit Kat
Favorite Book: Diary of a Whimpy Kid
Favorite Movie: Scooby Doo
Favorite Sport: Basketball
Favorite Animal: Dogs
Favorite Game: Snap
A Fun Fact about William: I would like to remind everyone that next week is my birthday.
If William had a Super Power, it would be: I would like to be able to fly.
William's favorite things: My favorite things to do are ride my skateboard and bike. I also enjoy making paper airplanes and shooting my BB gun.