Team Will Hero Jett Lewis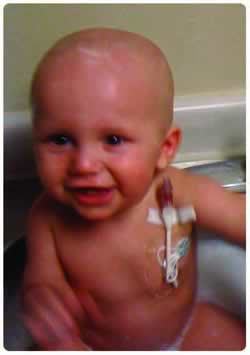 Jett Lewis
Born on January 24, 2009
Cancer diagnosis: On May 18, 2009, Jett was diagnosed with Retinoblastoma. Retinoblastoma is a turmor in the eye. It is rare and spreads very rapidly. Jett is in the endings of his treatments but will always have to undergo eye exams under anethesia down in Los Angeles.
Jett's current health status: Good
Favorite Food: Sweet Potatoes
Favorite Movie: Thomas the Tank Engine
Favorite Animal: Doggy
Favorite Song: The Itsy Bitsy Spider
A Fun Fact about Jett: Jett is the most sweetest baby, always kissing family and hugging his cousin that is three months older than him.