Team Will Hero Logan Common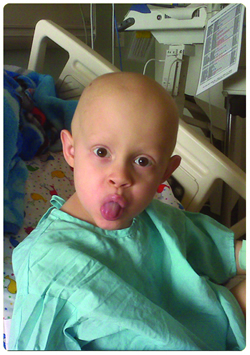 Logan Common
Born on September 4, 2006
Cancer diagnosis: Testicular cancer, stage 2 on September 18, 2008. Recurrent testicular cancer on August 17, 2009.
Logan's current health status: In remission since February 2010.
Favorite Color: Black and Green
Favorite Food: Spaghetti
Favorite Book: Thomas Breaks His Promise
Favorite Movie: Cars 2
Favorite Sport: Fishing
Favorite Animal: T-Rex
Favorite Game: Cars Monopoly
Favorite Song: Dynamite!
A Fun Fact about Logan: I do math problems for fun.
If Logan had a Super Power, it would be: I'd be like the Hulk and get big and green and smash bad guys.
Logan's favorite things: I like to ride my bike, throw a ball, and play with my dog.