Team Will Hero Reid Zupanc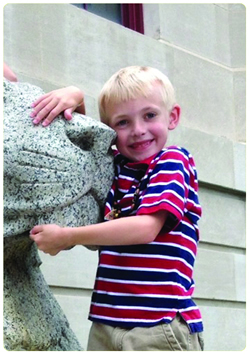 Reid Zupanc
Born on January 22, 2007
Cancer diagnosis: Reid was diagnosed with a rare cancer called Epithelioid Hemangioendothelioma on July 12, 2011.
Reid's current health status: Stable
Favorite Color: Orange
Favorite Food: Mac-n-Cheese (warm not cold)
Favorite Book: Anything with dinosaurs or dragons
Favorite Movie: How to Train Your Dragon
Favorite Sport: Soccer
Favorite Animal: Snow Leopard
Favorite Game: Likes them all
Favorite Song: Rio Theme Song
A Fun Fact about Reid: Reid like to help his friends.
If Reid had a Super Power, it would be: I would zip zap cancer and make my friends feel better!
Reid's favorite things: Reid likes to swimming and going to the movies. He also likes to go camping and playing with his toys and his brother, Rudy.