Team Will Hero Kaden Woodall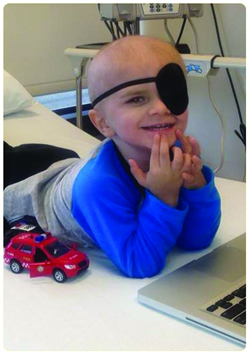 Kaden Woodall
Born on March 11, 2010
Cancer diagnosis: When Kaden was 10 days old he was diagnosed with Bilateral Retinoblastoma.
Kaden's current health status: Fighting
Support Site:
www.giveforward.com/fundraiser/sh2h/kaden-is-a-fighter
Favorite Color: All colors
Favorite Food: Pizza and pasta
Favorite Book: Thomas the Tank Engine
Favorite Movie: Cars and Thomas the Tank Engine
Favorite Sport: Wrestling
Favorite Animal: His puppy, Sakata (Brave Warrior)
Favorite Game: Cars, trucks and trains
Favorite Song: Classic rock and roll because his Mommy sings it!
A Fun Fact about Kaden: Loves trains, and hopes for a train set for Christmas.
If Kaden had a Super Power, it would be: To fly
Kaden's favorite things: Watching movies and trains