Team Will Hero Cecilia Her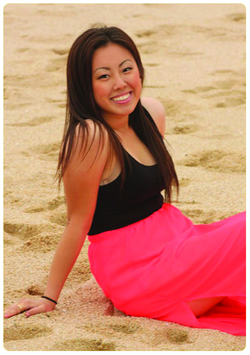 Cecilia Her
Born on August 5, 1995
Cancer diagnosis: Cecilia is a freshman at San Jose State University. She came home for spring break and was diagnosed with acute myeloid leukemia on March 26, 2014. She was in the hospital until June 18, 2014. She is currently home but will be returning to the hospital in a few days to start her third cycle. She is looking forward to completing treatment and going back to school so she can complete nursing school.
Cecilia's current health status: In treatment
Support Site:
www.caringbridge.org/visit/ceciliaher
Favorite Color: Pink
Favorite Food: Vietnamese Pho Noodle Soup
Favorite Movie: Transformers
Favorite Sport: Volleyball
Favorite Animal: Giraffe
Favorite Game: Pet Rescue
Favorite Song: 'I Will Stay' by Chris Tomlin
A Fun Fact about Cecilia: I am a goofball and I love to laugh about anything and everything.
If Cecilia had a Super Power, it would be: I would be able to stop time.
Cecilia's favorite things: I love shopping and spending time with my friends and family.