Team Will Hero Hannah Lewis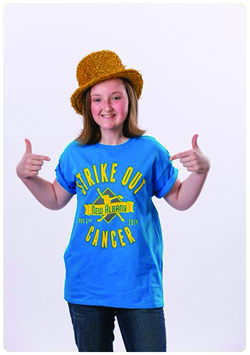 Hannah Lewis
Born on June 12, 2001
Cancer diagnosis: Diagnosed with Rhabdomyosarcoma on October 13, 2006.
Hannah's current health status: Long Term Survivor
Support Site:
www.caringbridge.com/hannahlewis
Favorite Color: Purple
Favorite Food: Sushi
Favorite Movie: Superman
Favorite Sport: Football
Favorite Animal: Kittens
Favorite Game: iPad games
Favorite Song: Waiting For Superman
A Fun Fact about Hannah: I am in advanced math, reading and language arts.
If Hannah had a Super Power, it would be: I would like to be able to read minds.
Hannah's favorite things: I love listening to music, riding my bike, reading, and crafts.