Team Will Hero Samantha Rotman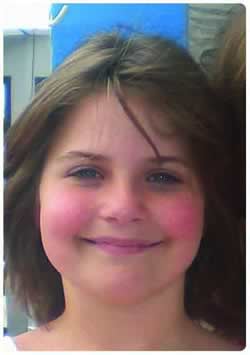 Samantha Rotman
Born on May 21, 1999
Cancer diagnosis: Sammy was diagnosed with Osteo sarcoma (Bone cancer) in July of 2006.
Samantha's current health status: Deceased
Support Site:
www.sammyrotman.com
Favorite Color: Pink
Favorite Food: Japanese
Favorite Book: Junie B. Jones
Favorite Movie: Blades of Glory
Favorite Sport: Boxing
Favorite Animal: Mollie and Buddy
Favorite Game: Clue
Favorite Song: Stay
A Fun Fact about Samantha: Sammy loved practical jokes, being in plays, and sleepovers.
If Samantha had a Super Power, it would be: Sammy's superpower would be to get rid of kids' cancer.
Samantha's favorite things: Sammy loved dancing and playing with her Barbies.